Message from Dormann Library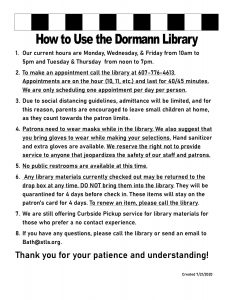 Curbside pickup is happening at the Dormann Library starting on Monday June 29. Use this link for placing holds through https://starcat.stls.org/client/en_US/default – from home, call the library at 607-776-4613, or send an email to Bath@stls.org. Heck, you can even message us through our Facebook page! Pickup will be available Monday – Friday 10:00am to 4:45pm.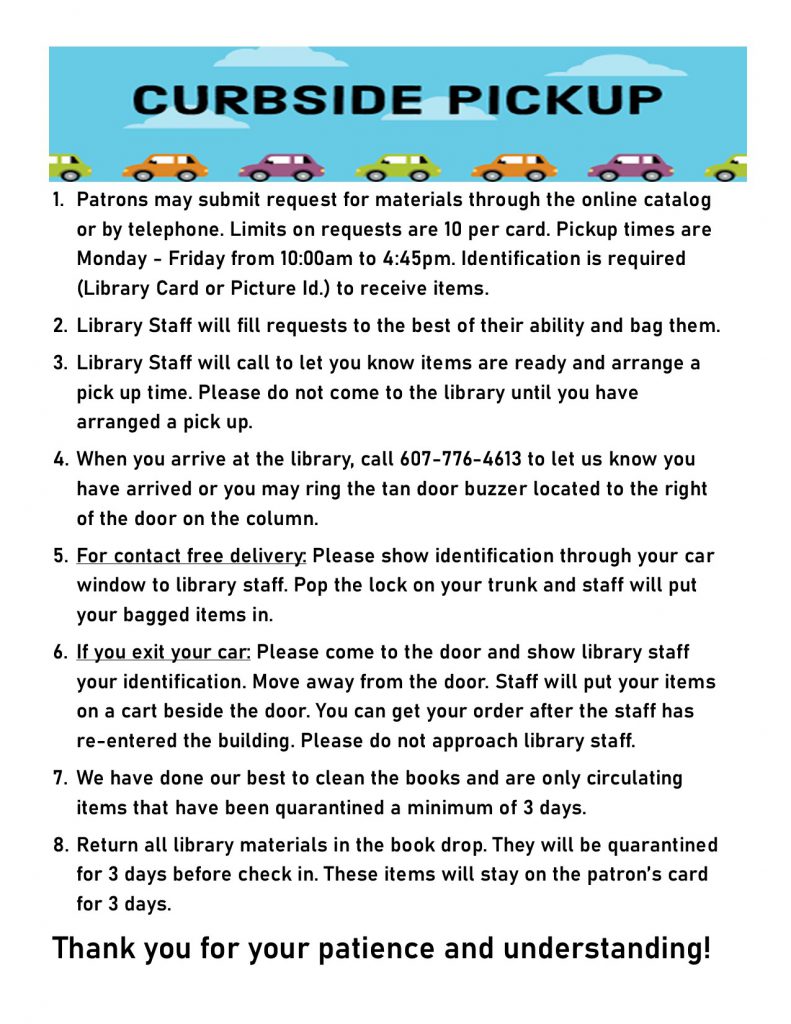 Welcome to the Dormann Library
Dormann Library Video Highlights
We have been serving the village of Bath, New York and surrounding areas, since 1869, when the first Bath Library Association was formed.  Over the years we've grown, from our first building (the Magee House) to our new home, the Dormann Library which is  located at 101 W Morris St, Bath, NY 14810.
Temporary Library Hours
(With Limited Services Available)
Monday, Wednesday and Friday
10:00 a.m. – 5:00 p.m.
Tuesday and Thursday
12:00 p.m – 7:00 p.m.
Phone: 607-776-4613
Fax: 607-776-6693
email: Bath@stls.org
Find Us: Map/Directions
Empire Room Registration Form (Word)
For information about our Book Barns please click here.
Use this Library Value Calculator to see the value of your library service.
Dormann Library is a member of the Southern Tier Library System.