Welcome to the Dormann Library
Because we care about your health and the health of our staff, The Dormann Library will be offering curbside service only, starting on Monday, December 14. Please call the library at 607-776-4613 with any questions.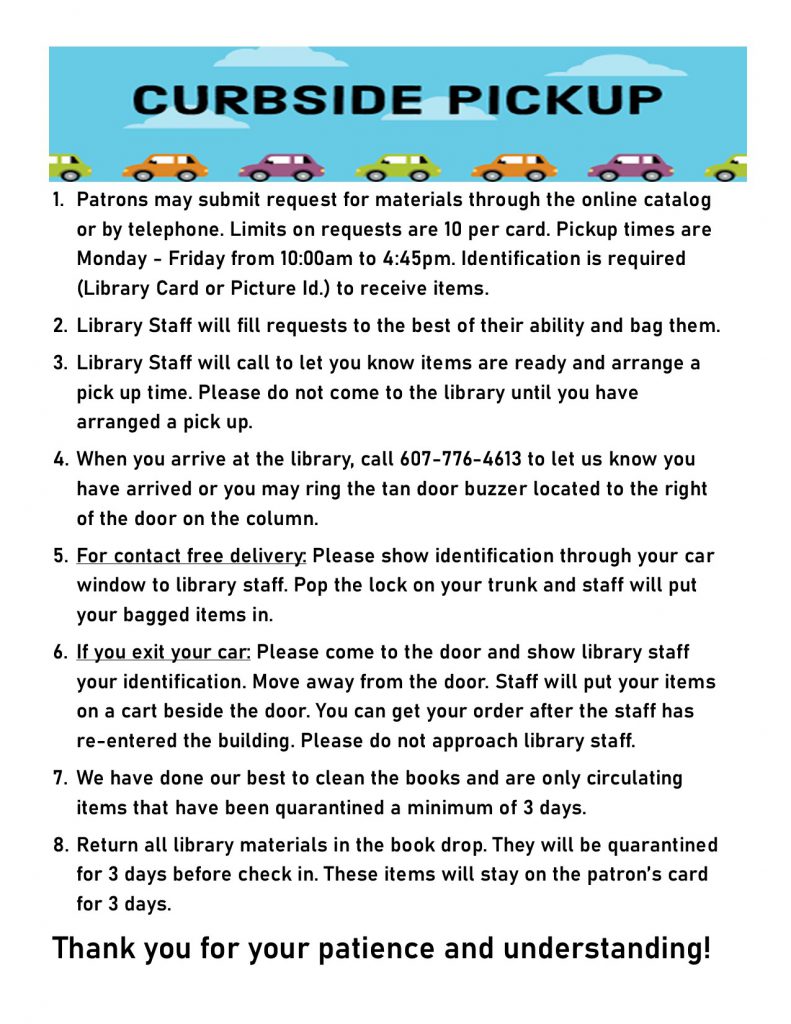 The Dormann Empire (Conference) Room is not currently available for use by outside groups.
We are not accepting donations of books or other materials at this time.
The Book Barn is closed for the season.
HOURS
Monday: 10:00 AM – 5:00 PM
Tuesday: 12:00 PM – 7:00 PM
Wednesday: 10:00 AM – 5:00 PM
Thursday: 12:00 PM – 7:00 PM
Friday: 10:00 AM – 5:00 PM
Saturday: CLOSED
Sunday: CLOSED
We will be CLOSED on February 15 in observance of President's Day.
We have been serving the village of Bath, New York and surrounding areas, since 1869, when the first Bath Library Association was formed. Over the years we've grown, from our first building (the Magee House) to our new home, the Dormann Library which is located at 101 W Morris St, Bath, NY 14810.
Use this Library Value Calculator to see the value of your library service.
Dormann Library is a member of the Southern Tier Library System.